AMTE Power is a developer and manufacturer of lithium-ion and sodium-ion battery cells. It has signed a contract to manufacture its "Ultra High Power" cells at UKBIC in Coventry to support the next phase of its commercialization plans.
AMTE Power was founded in 2013 and is focused on launching a series of next-generation battery cells based on new cell chemistries and structures designed to solve key issues of power delivery, energy performance and safety. . These new products are aimed at a range of specialist markets, including the electric vehicle industry and the energy storage sector. We caught up with AMTE CEO Kevin Brundish to find out more about the automotive projects.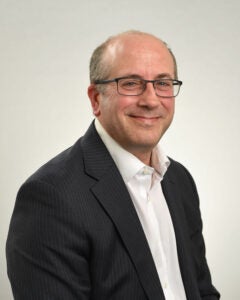 Just Auto: Can you explain the core technology of your Ultra High Power cells and their characteristics that make them suitable for certain applications/customers?
KB: Our Ultra High Power (UHP) cells are designed using lithium-ion technology to have a balanced combination of weight, energy and high power. This means that they can charge and discharge very quickly, delivering and receiving energy at a high rate. This makes them ideally suited to meet the needs of high performance hybrid and battery electric vehicles (HEV and BEV) as well as fuel cell electric vehicles (FCEV).
Unlike standard power cells, which can degrade in both capacity and life when operated at high power, the cells are designed to be able to repeatedly deliver high power performance without overheating. This means they can handle the quick acceleration demands of HEVs and BEVs and give FCEVs a power boost when needed.
We recently celebrated a milestone for our UHP cell, demonstrating successful charging to full capacity in just six minutes. This is a huge step forward that will help make electric vehicles an increasingly attractive option over their fossil fuel counterparts.
What is the nature of the installation with your UKBIC manufacturing partner and how many of these products can they manufacture?
We were one of UKBIC's first customers and have been working in partnership for just over a year now. This contract is the next step in moving us to larger scale manufacturing as we will produce up to 60,000 cells per year on a 24 month contract.
How does the planned installation in Dundee fit in?
This UKBIC contract is a key step in our scaling journey and on the way to our proposed MegaFactory in Dundee. This important agreement underpins our proposals for the MegaFactory ensuring that our products can be delivered to customers before the new factory opens.
The contract with UKBIC marks a major step forward in our work to meet growing demand from car manufacturers and specifically means that we can manufacture cells on a scale sufficient to allow customers to move into in-vehicle testing.
What other partners do you work with and can you describe the benefits of some of the partnerships you enter into?
We are in the process of developing commercial partnerships with a number of key players in the automotive sector. We recently announced several non-binding memorandums of understanding with leading BEV and FCEV developers, including Cosworth, MAHLE Powertrain and Viritech, which pave the way for us to supply our UHP cells for use in their vehicles and powertrains.
Building these partnerships is a crucial step in our growth as it gives us access to the markets we are targeting and a clear path for our products to support the development of next-generation electric and hybrid vehicles.
Will you send many cells to foreign customers?
Yes, the UK and global automotive markets are going to see exponential growth in demand for battery cells and technology over the next few years and our target customer base is both in the UK and overseas.
Can you give us an idea of ​​your production scale/acceleration timeline?
The ramp-up of Ultra High Power cell production at UKBIC is expected to start from January 2023.